How can I find a specific cardholder or person?
Author: Lori Tassin
Created: 03-22-2013 12:13 PM
Last Updated: 08-02-2021 08:15 PM
You can easily search the database on any combination of the CardData fields.
In Card Management Mode, 
Click the

button.  A blank CardData tab is presented.  
Fill in your search criteria. Any and all fields can be filled in.  The most common are First Name, Last Name, Card Number, and/or Department.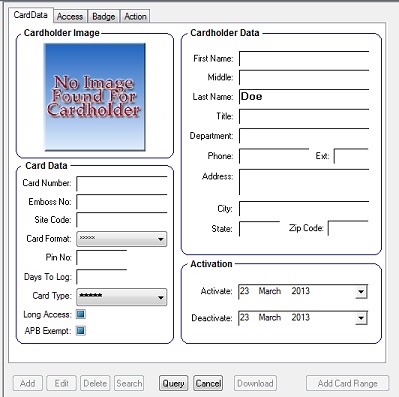 Click the button.
The results of the search will display.  All of the cards that match the query will be listed on the left with the details of the first record displayed on the right.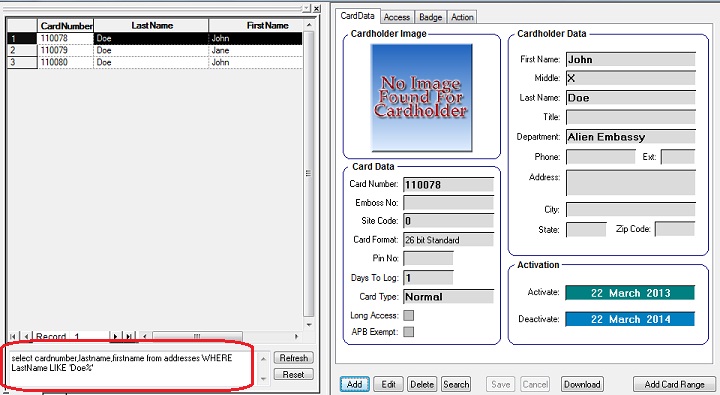 Notice the highlighted SQL query above.  This is the query formed from the data entered on the CardData tab for the search.  Those users well versed in SQL may prefer to write their own queries.