How do I add the Compass Panel Control Screen from Intelli-Site CS to Intelli-Site ES or GS?
Author: Lee Arhelger
Created: 06-20-2013 08:58 AM
Last Updated: 08-02-2021 09:45 PM
Introduction
This is an example of the Compass Panel Status screen that was developed for Intelli-Site CS. It shows all status points for an IRM, IIM or IOM.  The following describes the procedure to incorporate this screen into a project in Intelli-Site GS or ES.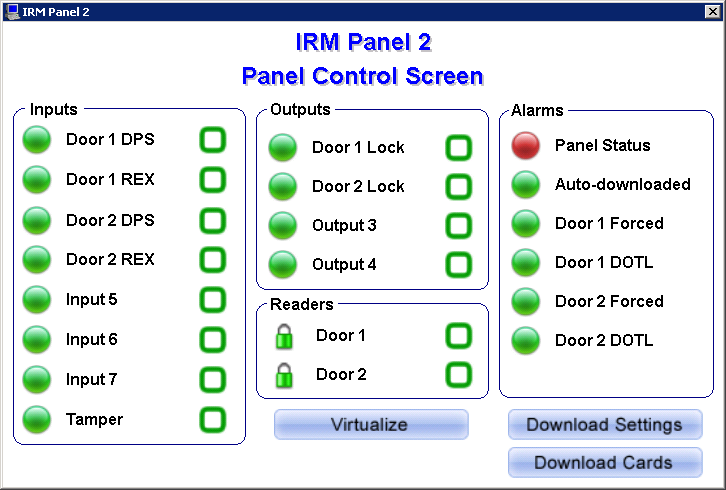 Procedure